Northern Virginia Military & Foreign Service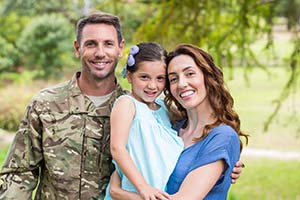 At TJB Management, it's our pleasure to work with those who are serving in the military or foreign service. With decades of property management experience, we have helped many families as they leave their homes for destinations around the world. We understand that sometimes you need to move quickly when you receive your PCS orders, and we are fully equipped to ensure your needs are met. While you are away, you can be certain that your home will be well-maintained in your absence. There is no need to worry about leasing and marketing because we will take care of that as well.
We use an online portal that is accessible anywhere in the world, which makes communications fast and easy. If you have questions about your property while abroad, we are only a few clicks away. It's our pleasure to serve you and we thank you for your service to our country.